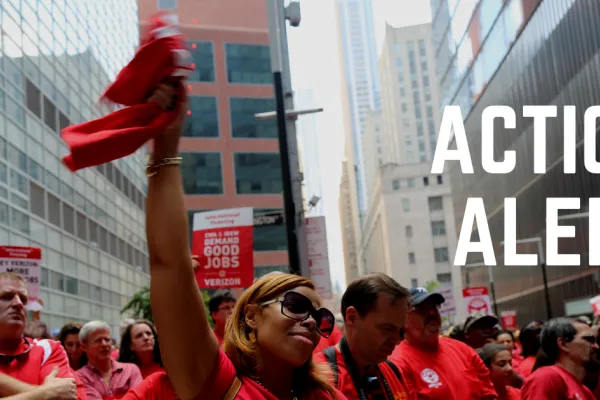 Women's inherent rights to govern their own bodies has been stripped away with this terrible decision. It reduces women to second class citizens. Women's rights, like those of all people are a union issue. Employers will stop paying for medically necessary abortions as a result of this decision. Women will be prosecuted for making the deeply personal decision to cross state lines and travel hundreds of miles to have an abortion. And those that can't will risk their own lives when they resort to back alley abortions. We MUST stand up and fight back against this injustice! Please join us at one of these rallies TONIGHT. CWA is co-sponsoring these rallies with our community coalition partners. 
JOIN US TO TAKE ACTION
We're co-sponsoring rallies throughout New Jersey today:
South Orange - Spicotta Park
New Brunswick - City Hall
Cherry Hill - Unitarian Universalist Church
All rallies will begin at 6pm. Join us to raise your voice for our rights!